Bus Transfers To and From El Paso Airport



Buses from El Paso International Airport with Bus Routes and Times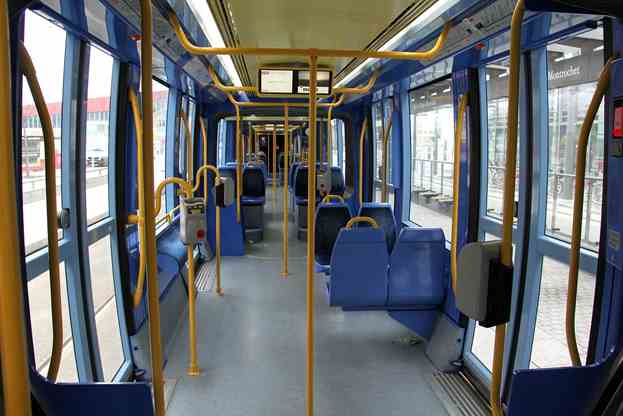 When arriving at El Paso International Airport (ELP), please remember to collect your luggage from the baggage claim area before proceeding to your chosen means of transfer from the airport. Available options of transfer include rental cars, taxis and buses.
Buses at El Paso Airport
Sun Metro offers two routes to and from the airport and El Paso.
Please make note that buses do not run on Sundays or on New Year's Day, Memorial Day, Juneteenth, 4th of July, Labor Day, Thanksgiving Day or Christmas Day.
There are many connection points with other routes in various locations for those wanting to go destinations not on one of the routes servicing the airport. Where to connect will depend on the destination or the origin of the journey.
Tickets can be purchased at the airport. The standard fare is $1.50. Discounted fares are available.
For more information, schedules and fares, please visit https://sunmetro.net/.
For those planning to use Sun Metro for more traveling in El Paso while visiting there are day/week and month passes available.
Route 33 – Government Hill via Bassett Place
Route 33 is a service that runs between Five Points Transit Center and El Paso Airport via several stops including Loretto Academy and Bassett Place.
The journey between the airport and Five Points Transit Center takes 40 minutes. Buses depart Monday-Saturday approximately every 80 minutes from around 5 am to around 7 pm.
Route 50 – Montana
Route 50 is a bus route offering service from Downtown Transit Center to the Cielo Vista Transit Center. It runs along Montana and stops at the Main Library, the Museum of History, Bassett Place, Cielo Vista Mall and El Paso International Airport, and more.
The journey is approximately 40-45 minutes between downtown El Paso and the airport. Buses run Monday-Saturday with a few more departures on weekdays than on Saturdays. On weekdays buses start running around 5am and stop running around 9 pm, while on Saturdays they start running around 6-7 am and stop running around 8-9 pm.
Departures take place approximately every 45 minutes.
Shuttles at El Paso Airport
Hotel Shuttles - Some hotels may offer their guests an airport shuttle service for convenient transfer between the airport and the accommodation. These transfers are arranged via the hotel, sometimes at an additional charge other times complimentary. Check with your hotel for availability and other information. A hotel phone bank is located directly in front of the baggage claim area. Need to book a hotel? See a range of hotels near El Paso Airport.
Commercial Shuttles – Several companies are permitted to collect customers from the airport. Some shuttles also offer transfers to Juarez on the other side of the Mexican border or to locations in New Mexico.
Alamo Shuttle Service LLC.          +1 800-872-2701
American Shuttle                        +1 888-831-1321
Amigo Shuttle                             +1 915-355-1739
Chuma's Tours                            +1 915-859-2455
El Paso Shuttle Limousine            +1 915-500-5324
Juarez / El Paso Shuttle Service    +1 915-740-4400
L & M Limo Service                      +1 800-786-0518
Las Cruces Shuttle                       +1 800-288-1784
Paisanos Transportation                +1 915-346-2655
Silver Stage Lines                         +1 800-522-0162
Greyhound in El Paso
There is no Greyhound stop at the airport, but there is a Greyhound station located in downtown El Paso.
Which Bus services/routes have stops at El Paso Airport?
Government Hill Via Bassett
Bus Service Operated By Sun Metro
33 Government Hill Via Bassett Inbound
33 Government Hill Via Bassett Outbound
Montana
Bus Service Operated By Sun Metro
50 - Montana Via Downtown
50 - Montana Via Eastside Terminal